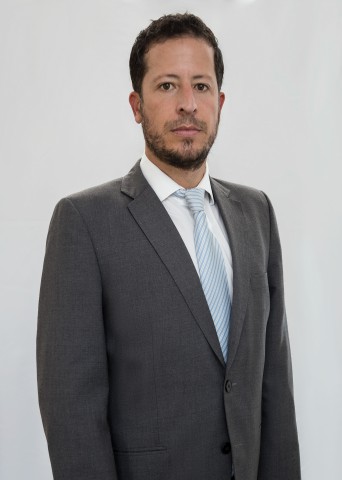 JULIO QUINTANILLA QUIROGA
OF COUNSEL PARTNER
La Paz
jquintanilla@baqsn.bo
Julio is Of Counsel Partner at Bufete Aguirre, Quintanilla, Soria & Nishizawa, specialized in corporate law, M&A, project finance and banking law, drafting of commeercial and civil agreements, as well as in administrative and regulatory matters. Also, Julio is a member of the Intellectual Property department of the Firm.
Julio started as associate at Quintanilla, Soria & Nishizawa. In 2011, he co-founded "Abogados Consultores Soc. Civ." rejoining Quintanilla, Soria & Nishizawa as partner on 2015. He has also acted as director, comptroller and attorney-in-fact of different companies.
To complement his knowledge in the legal área, on 2015 Julio obtained an MBA with major in Finance.
In the academic sphere, since 2012 Julio is an invited lecturer of Commercial Law I (Company Law) and Commercial Law II (Commercial Contracts) at the Law School of Universidad Privada Boliviana, having also given graduate courses in such University, and is also lecturer at the Universidad Católica Boliviana, both at the Law School (Commercial Law I) and the Graduate School (Corporate Governance).
EDUCATION:
Master Degree in Business Administration (M.B.A.) at Universidad de Chile-USACH associated to Universidad Privada Boliviana (Joint Programme), 2015, major in Finance.
Master Degree in International and Comparative Law (LL.M.) at University of Notre Dame, U.S.A. (London Programme), 2005
Master Degree in Commercial Law (D.S.U.) at Université Paris II, Panthéon – Assas, France, 2003
Juris Doctor (J.D.) at Universidad Católica Boliviana "San Pablo", Bolivia, 2002
RECOGNITIONS:
Graduated "cum laude" – Master Degree in Business Administration (M.B.A.) at Universidad de Chile – USACH associated to Universidad Privada Boliviana
Graduated "cum laude" at the thesis dissertation for the Juris Doctor (J.D.) – Universidad Católica Boliviana "San Pablo"
PUBLICATIONS:
Participation in the World Bank Group publication "Enabling the Business of Agriculture" – Year 2018
Collaboration in World Bank and IFC´s publication "Doing Business" (2006 to 2015)
Collaboration in World Bank´s publication "Investing Across Borders" (2010)
MEMBERSHIP:
Bolivian Bar Association
La Paz Bar Association
INTA – International Trademark Association (INTA)
IFA Bolivia (International Fiscal Association)