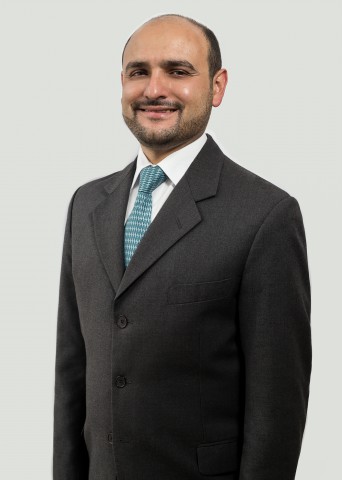 ALESSIO ROSSO QUINTANA
ASSOCIATE
La Paz
arosso@baqsn.bo
Alessio is an associate at Bufete Aguirre, Quintanilla, Soria & Nishizawa in the Department of Intellectual Property of the Firm, being in charge of coordinating and controlling the proceedings related to patents of invention, utility models and industrial designs entrusted to the firm.
Alessio has a professional experience of more than ten years advising commercial companies and non-profit national and international civil institutions, as well as diplomatic representations in various areas of law such as commercial, labor, civil, intellectual property and administrative. It has also sponsored various litigation and arbitration proceedings in the judicial and administrative courts regarding intellectual property, labor and civil-commercial matters.
Regarding the specific practice in Intellectual Property, Alessio has considerable experience in sponsoring the various administrative processes and appeals before the Andean Court of Justice.
Alessio shares professional activity with academic activity for more than five years, in which he has worked as a university and post-graduate teacher at the Bolivian Catholic University "San Pablo" and the School of Production and Competitiveness of the ePC.
EDUCATION:
Post Degree in Reform to Latin American civil justice and the plurinational State of Bolivia, Universidad Católica Boliviana "San Pablo" – CEJA, La Paz, Bolivia 2014.
Post Degree in Teacher training for higher education, Universidad Católica Boliviana "San Pablo", La Paz, Bolivia 2010.
Masters Degree in Business Law (MDE), Universidad Austral, Buenos Aires, Argentina 2010.
Juris Doctor (J.D.), Universidad Católica Boliviana "San Pablo", La Paz, Bolivia 2006.
MEMBERSHIPS:
Bolivian Ministry of Justice
National Bar Association
La Paz Bar Association