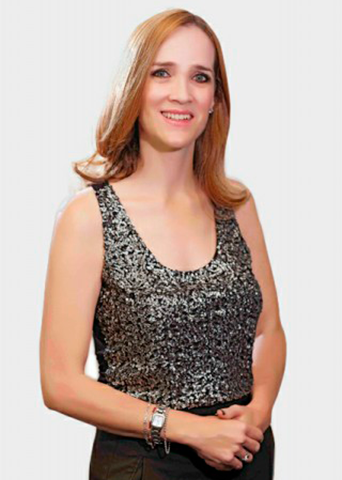 CAROLINA AGUIRRE URIOSTE
PARTNER
Santa Cruz de la Sierra
caroaguirre@baqsn.bo
Carolina is partner at Bufete Aguirre, Quintanilla, Soria & Nishizawa. She focuses her services in general corporate matters and during the last years she has been advising the clients on labor matters. She has post graduate studies in Spain and in Bolivia she has studies on different specialized areas such as Arbitration and Conciliation, Taxes and Labor Law.
She worked at Bufete Aguirre Soc. Civ. since 1997 and in 2015 she moved to Santa Cruz de la Sierra to manage the firm´s matters in said city. Carolina is member of the Steering Committee of the international group Women in the Profession – WIP and member of the Board of Directors of Fundación Pro Bono Bolivia.
Carolina is also member of the IBA – International Bar Association, to which she is part of the Young Council of the Latin American Regional Forum and country representative of the Young Lawyers Committee.
Carolina has been Legal Assistant at the Servicio Nacional de Registro de Comercio – SENAREC (Commercial Registry); external assistant to Confederación de Empresarios Privados de Bolivia – CEPB (association of companies), in-house lawyer at AES COMMUNICATIONS BOLIVIA S.A. and made an internship at Bufete Aguilar Canosa (Barcelona – Spain).
EDUCATION:
Diploma in Labor Law, UPSA, Santa Cruz, 2016
Diploma in Arbitration, La Paz Bar Association, diploma granted by La Salle University, La Paz, 2010
Diploma in Fiscal Management, Universidad Privada Boliviana, La Paz, 2005
Specialized Master in Fiscal and Corporate Counseling, Escuela de Alta Dirección y Administración (EADA), Barcelona – Spain, 2004.
Licentiate in Law, Universidad Católica Boliviana "San Pablo", La Paz, Bolivia, 2001
RECOGNITIONS:
Carolina is listed in publications such as Chambers & Partners and The Legal 500, among others, as a recommended lawyer in Labor Law.
MEMBERSHIPS:
Bolivian Bar Association
La Paz Bar Association
IBA (Country Representative for the Yong Lawyers Committee and member of the Latin American Regional Forum Young Council)
Spanish Arbitration Club