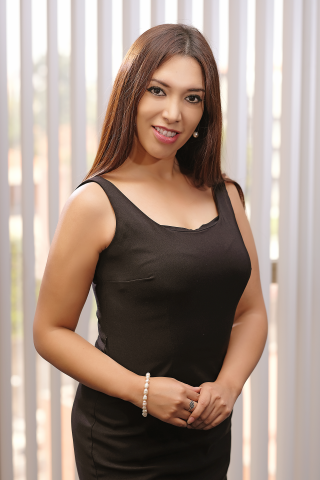 MARCELA AGUILAR PARRADO
ASSOCIATE
Santa Cruz de la Sierra
maguilar@baqsn.bo
Marcela is associate at Bufete Aguirre Quintanilla Soria & Nishizawa, and focuses her services on labor law and social security, corporate, real estate, commercial, civil and labor contracts.
She worked as Head of the Legal Department of Compañía de Alimentos (C.AL) Ltda., providing comprehensive corporate advice in the production, distribution and marketing of their food and beverages products.
She worked as a legal advisor to the Bolivian Cement Society S.A. (Soboce S.A.) where he provided advice to the company in relation to its commercial, civil and labor operations, also advising the different companies that form the corporate group.
She was invited by the Andean Commission of Jurists to be part of the Transparent Courts program in Bolivia.
Currently, she provides comprehensive legal advice to companies that compose Grupo Empresarial H: M-40 Plaza Empresarial S.R.L., Inmobiliaria Dagus S.R.L., SCA S.R.L., Sur 10 S.R.L., Duhan S.R.L., and Andach Sports S.R.L., among others.
EDUCATION:
Specialization on Labor Law and Social Security Universidad Autónoma del Beni "UAB"- Beni, Bolivia (2012).
Specialization on Labor Law Universidad San Sebastián – Santiago de Chile (2011).
Law degree Universidad Católica Boliviana "San Pablo" – La Paz, Bolivia (2011).
MEMBERSHIPS:
Ministry of Justice, Public Registry of Lawyers of the Plurinational State of Bolivia.